---
...more
---
It's déjà vu all over again—although not quite for the same reason.
Costco is again setting purchase limits on certain items like toilet paper, NewsNation reports. This time, though, it's not necessarily because of panic buying like in the early days of the pandemic...
...more
---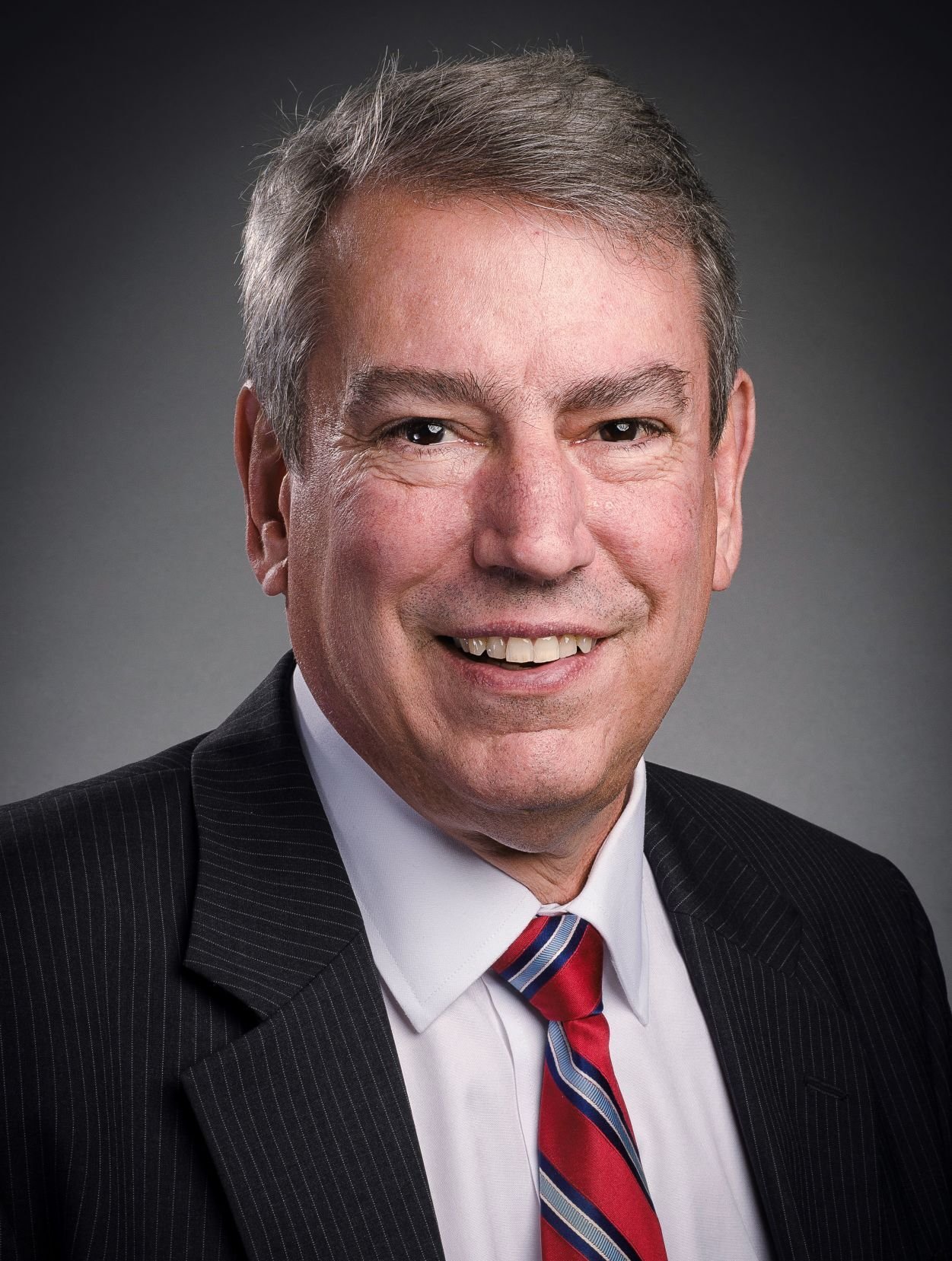 The Paper Discovery Center
is a microcosm of what made Appleton a commercial and innovation hub a century ago — and it offers a glimpse of what Wisconsin cities like it can become.
Overlooking the rapids on the Fox River, the Paper Discovery Center is a museum and learning center within Appleton's first paper mill, the 1878 Atlas Mill, a precursor to today's Kimberly-Clark Corp. The mill has been dormant for years, but the history of Wisconsin's "paper valley" lives on through exhibits, classes and field trips that engage visitors of all ages in science, technology, engineering, art and math.
On a recent fall day, the Paper Discovery Center was also host to a discussion about how computing is changing the face of virtually every state industry — including those nearly as old as Wisconsin itself.
Tom Erickson, the director of the new UW-Madison School of Computer, Data and Information Sciences, brought a message of statewide engagement with industry to a meeting of the Wisconsin Technology Council board of directors. From tourism to agriculture, and from manufacturing to transportation, computing and data is changing how those sectors perform while inventing new industries along the way...
...In 1878, the Atlas Paper Mill was an example of Wisconsin innovation. In 1882, Appleton became home to the world's first commercial hydroelectric plant. In 1886, it spawned the world's first successful commercial electric street railway. Perhaps the next wave of innovation in cities such as Appleton will be led by tomorrow's computer and data scientists.
...more
---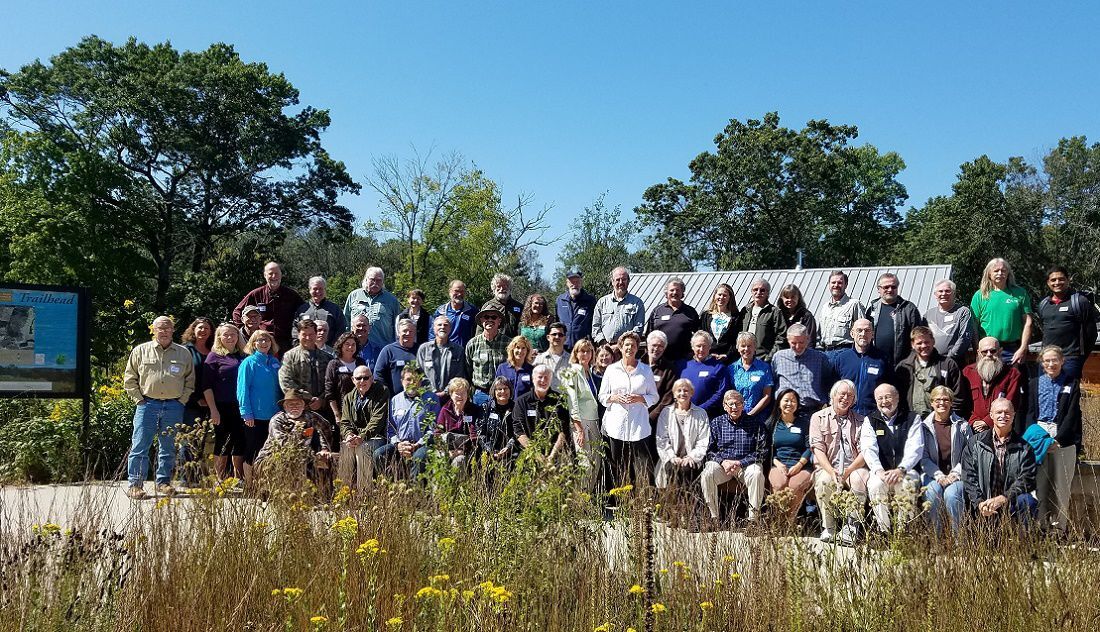 STEVENS POINT — Several individuals, including a Kenosha native, an organization and a business were recognized by the University of Wisconsin-Stevens Point College of Natural Resources (CNR) for supporting the college and conservation practices....
...Neenah Inc. received the Paper Industry Leadership Award. Neenah Inc. has a long history in the paper industry and consistently supports student activities by offering information nights, field trips and presentations. They have achieved organic growth with successful business expansion into specialty grades, provides summer internship and permanent employment for UW-Stevens Point students and support the university's pilot paper machine with regular pulp and chemical additive donations....
...more
---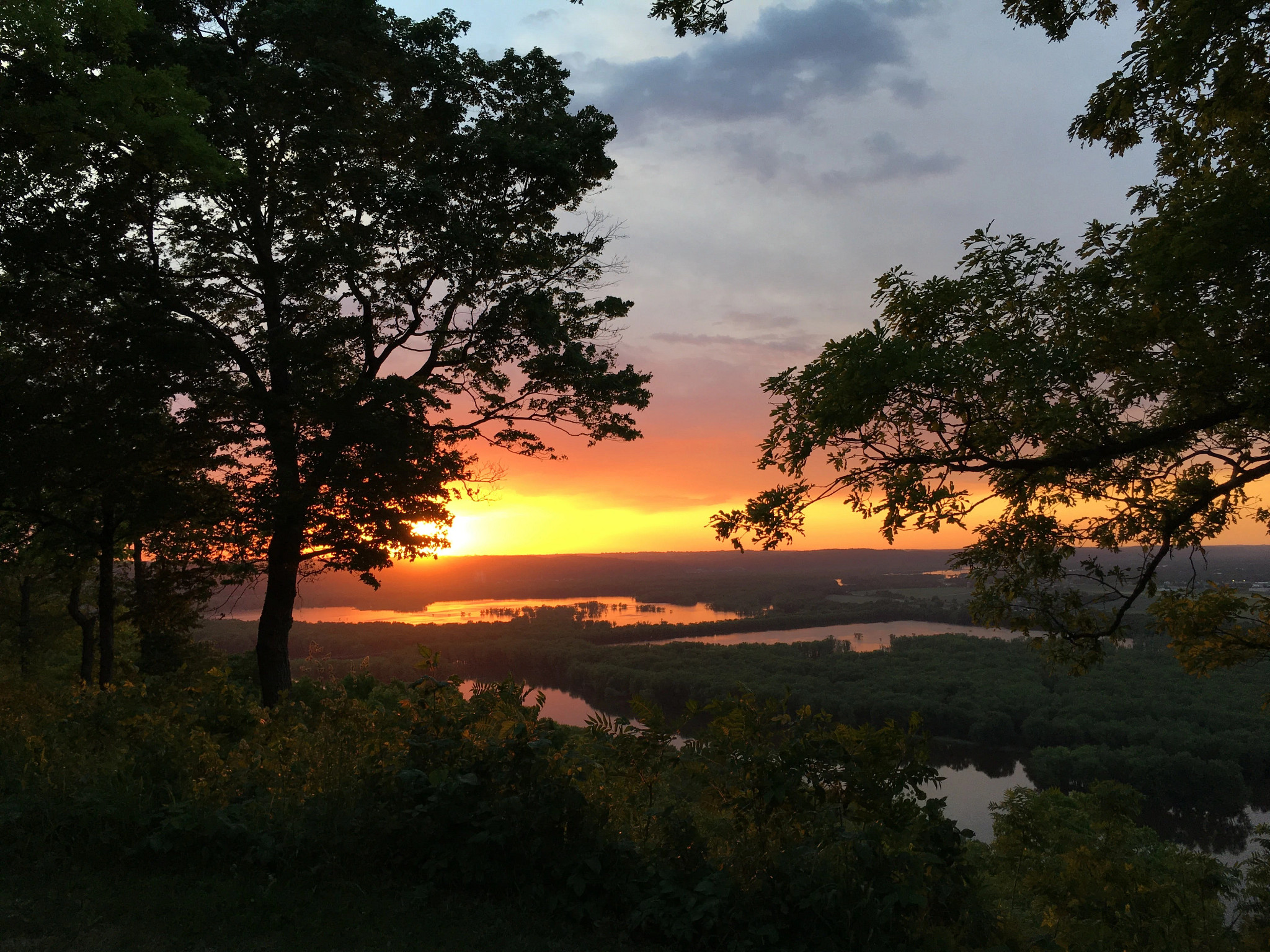 The newly released 2021 Wisconsin Air Quality Trends report shows Wisconsin's air quality continues to improve, building on a nearly 20-year trend.
2021-10-05 - MADISON, Wis. – The Wisconsin Department of Natural Resources (DNR) today announced the newly released 2021 Wisconsin Air Quality Trends report shows Wisconsin's air quality continues to improve, building on a nearly 20-year trend.
According to the annual report, concentrations of monitored pollutants are decreasing throughout the state, and a majority of the state is meeting all federal air quality standards.
...more
---
UW-Oshkosh / Wisconsin Paper Council Strategic Framework
VIRTUAL Stakeholder Meeting Invite
Wednesday, October 20, 2:00 p.m. – 4:00 p.m.
Please join us for our final regional Wisconsin paper industry strategic framework stakeholder meeting that will be held virtually. You have been invited to join this session because of your important role and knowledge of the Wisconsin paper industry. We'll be addressing the topics of talent, sustainability, and innovation in the paper industry.
This is the third step in an ongoing study of the Wisconsin paper industry conducted by UW-Oshkosh in partnership with the Wisconsin Paper Council and funded by a WiSys IGNITE! Grant.
Your feedback and participation will help us make important decisions that will affect the future of this valuable industry in our state. Whether you are able to attend or not we ask that you complete this important workforce survey that will help direct workforce and talent strategies in the future for the paper industry. See
http://uwo.sh/wpc-survey
...
Attendees should be prepared to be logged on by 2:00 as the event will begin at 2:00.
Agenda
I. Welcome

II. Introduction of project

III. Group discussions

IV. Wrap up and next steps
Please RSVP to Nancy Jo Dietzen at dietzenn@uwosh.edu by Monday, October 18, 2021
...more
---
2021 WPC Golf Outing:
Date: Tuesday, October 5, 2021

Start Time: 10:00 a.m. (Shotgun Start)




Lunch will be served on the golf course. Following the golf outing we will hold our 19th Hole Prize Event (flyer at he link)...




We sincerely hope that this date will work for your golfing team. Please let us know if you are unable to attend our rescheduled event. Thank you and we look forward to seeing you on October 5th!

...more
---
Recent raw material scarcity and cost inflation in the paper business have led to higher price hikes, while industry restructuring combined with economic recovery have caused overbooking. But the market outlook is more balanced, with Stora Enso having competitive and sustainable paper assets for the benefit of its customers.
"While the pandemic put a tail wind into some businesses, including packaging and wooden building solutions at Stora Enso, it really put a headwind into ours," laments Kati ter Horst, EVP, Stora Enso, Paper division....
...more
---
As US states ban the use of 'forever chemicals' in these products, papermakers are turning to other materials—without disclosing what's in them
Fluorochemicals have long been used as a treatment to make paper wraps for burgers and other foods resist grease and water. Now, several US states are banning the use of per- and polyfluoroalkyl substances (PFAS) in fiber-based food packaging. At the same time, health and environmental advocates are pushing restaurant and grocery chains to stop using wraps, paperboard, and fiber containers with added PFAS. Papermakers are rolling out new products to meet this demand—but what's taking the place of PFAS is hidden behind a wall of corporate confidentiality. Third parties are stepping in with tools to examine the safety of PFAS alternatives while protecting trade secrets.
In the 1960s, E. I. du Pont de Nemours and Company, the company that popularized Teflon-brand fluoropolymer coating for nonstick pans, started looking for new markets that might benefit from the strong fluorine-carbon bonds in fluorochemicals. The company began to sell stain-resistance treatments for carpets and fabrics. It also found success with fluorochemicals that help food packaging paper and paperboard resist grease and water.
For decades, scores of these per- and polyfluoroalkyl substances (PFAS) gained approval from regulators in the US and elsewhere. PFAS are extremely good at rendering paper wraps and containers impervious to grease and moisture oozing from hamburgers, french fries, and other foods.
Today, fast-food chains and grocery stores are realizing that fluorochemicals are not always the wonder materials they were made out to be. PFAS are environmentally persistent, and some are toxic. And studies finding that PFAS in paper wraps and boxes can migrate into food have piled up in recent years (Foods 2021, DOI: 10.3390/foods10071443).Because of those concerns, many food companies are switching from single-use containers and wraps made with PFAS to packaging without these "forever chemicals" as ingredients...
...more
---
Tall tales don't get much taller than the one about Paul Bunyan. The legendary lumberjack, along with his faithful blue ox Babe, originated as a 19th-century logging camp story. The duo went on to star in colossal written folktales where they created landmarks across North America from Niagara Falls to the Grand Canyon...
See Also:
In Wisconsin:
...more
---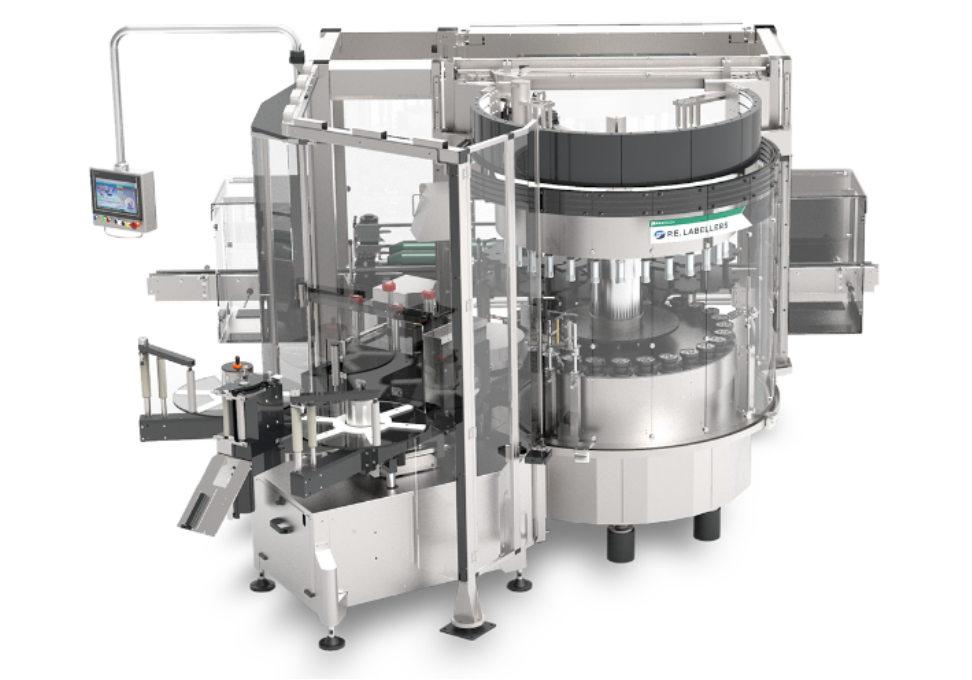 Chosen by a panelist of packaging professionals and voted on by show attendees, winners include a new can-end design, an innovative roll-fed labeler, and an HPP bulk beverage technology...
The 2021 Technology Excellence Award Winners include:
Food and Beverage – CanReseal® Beverage
General Packaging – Simpl-Cut®
General Processing – HPP In-Bulk Technology
Personal Care/Pharmaceuticals – CanReseal®
See Also:





...more
---
Ahlstrom-Munksjö, the fibre-based solutions manufacturer, announces PureBarrier, a monomaterial oxygen barrier technology reportedly made of 100% cellulose fibres.
The company says its PureBarrier technology, which is based on Genuine Vegetable Parchment, can be used as a sustainable alternative to non-renewable oxygen barrier packaging, as it is apparently biodegradable and compostable.
The technology features oxygen and gas barrier properties, as well as natural wet strength, according to the company. It claims that the PureBarrier technology is naturally grease resistant...
...more
---

Company Headquarters relocated from Lake Forest, IL to its manufacturing plant in Kenosha, WI
Oct. 8, 2021 / PRZen / KENOSHA, Wis. — Colbert Packaging Corporation­­ (
colbertpkg.com
), a paperboard packaging manufacturer serving the pharmaceutical and consumer goods industries, announces the relocation of its corporate offices to Kenosha, Wisconsin. This move is in alignment with Colbert's strategic plan to streamline operations and position itself for growth.
"Over the past few years, investments in new, more efficient equipment paved the way toward consolidating our flagship Lake Forest manufacturing operations into our Elkhart, Indiana and Kenosha, Wisconsin plants," says Colbert Packaging President and COO, John Lackner. "After that, it just made sense for home office operations to relocate. Now, with greater proximity to our Kenosha manufacturing operations, we're more streamlined, plus the Kenosha location has ample room to build out as we grow."...

...more
---
Valmet experts closely collaborate with customers in a new performance center in Appleton, Wisconsin, that will serve board, paper and tissue markets in North America with Industrial Internet and remote support services.
10/13/2021 -
Valmet has launched a new performance center in Appleton, Wisconsin, that will serve board, paper and tissue markets in North America with Industrial Internet and remote support capabilities.
"We decided to launch the Appleton VPC (Valmet Performance Center), as our customers in North America have demonstrated a need for this type of service. The global COVID-19 pandemic has also changed the way we work and engage with customers. To give an idea of the scale, just in the first half of the year, we have had over 300 cases of remote support and collaboration with our customers. That is an average of about 12 customer collaboration cases a week, driving the need for a new service center in Appleton," says Byron Muhs, Business Manager, Performance and Reliability Agreements, North America, Valmet....
...more
---
Sappi North America, Inc., a leading producer and supplier of diversified paper, packaging products and pulp, today opened its call for entries for the 2021 Ideas that Matter grant program. Established over 20 years ago, Ideas that Matter invites designers from around the world to show how print design can improve the lives of others.
This year, designers will be able to submit ideas that include paper packaging projects in addition to print and digital communications projects. Entrants are asked to align their submissions with at least one of the 17 United Nations Sustainable Development Goals (SDGs) and focus on addressing social, environmental, healthcare, and community issues. Sappi has made these goals an integral part of its business and sustainable practices....
...more
---
The printing paper market remains in turmoil, as print providers serving all markets scramble to secure various paper grades, at affordable pricing levels and with reasonable lead times, from mills and distributors that have reduced manufacturing capacity and enacted supply allocations. Now, it appears a cloud of uncertainty remains over U.S.-based coated paper supplier Verso Corp...
...
Verso has also reduced mill capacity and sold off assets. It blamed COVID-19 and the subsequent drop in demand for graphic paper used to produce advertising materials as the main driver for the July 2020 shutdowns of its mills in Wisconsin Rapids, Wis., and Duluth, Minn. Its Jay (Androscoggin), Maine, mill and its Stevens Point, Wis.-based specialty papers business were also divested to Pixelle Specialty Solutions in early 2020....
...more
---
6 oct, 2021 - Continuing its focus on global sustainability leadership and aligned with its 'from Plastic to Purpose' campaign, Ahlstrom-Munksjö has released a pioneering mono-material oxygen barrier technology made of 100% cellulose fibers.
The PureBarrier™ technology is based on Genuine Vegetable Parchment and boasts numerous attributes including oxygen and gas barrier properties as well as natural wet strength. It is naturally grease resistant, does not contain any loose fiber or added chemicals, and can be made heat sealable with a biopolymer which makes it suitable for a limitless number of applications...
...more
---
ProJet received an order for a Dual Cutter, also called Tail & Deckle Cutter, for the Wire Section of PM1 at Neenah Paper Inc., Stevens Point, WI. Neenah, worldwide manufacturers of Specialty Papers operates a 150 in. wide machine in Stevens Point. PM 1 has very frequent deckle changes, up to 30 a week. Neenah selected ProJet as preferred supplier because ProJet's Tail & Deckle Cutter excels in quality, reliability and user-friendliness...
...more
---
Hybrid event takes place on Sept. 30 in Brussels
The Circular Nonwovens Forum creates a platform for an in-depth engagement with stakeholders on challenges and opportunities in the pursuit of a circular economy for nonwovens.
NGOs, companies across all sectors and throughout the value chains, European regulators and legislators alike strive for a shift towards a circular economy. The new Circular Nonwovens Forum is dedicated to addressing challenges and collectively finding opportunities in order to accelerate this transition.
Join EDANA and participate in this unique and interactive Forum to:
Hear from experts on the latest technologies and trends
Exchange views and ideas on issues and solutions
Inspire and get inspired in round table discussions
Identify topics for future cooperation on common initiatives
...more
---
Sept. 30, 2021 (Press Release) - As part of its purpose to deliver better care for a better world, Kimberly-Clark`s 2030 sustainability goals include a commitment to reducing its direct and indirect greenhouse gas emissions by 50% by 2030 from a 2015 base year. At its Salamanca manufacturing facility in western Spain, the recent installation of a biomass boiler will lower natural gas consumption at the facility by 40% and reduce direct carbon emissions by 40%, which is equivalent to taking 5,900 passenger vehicles off the road annually in Spain.
The Salamanca facility produces toilet paper and facial tissue for consumers in Spain, France and the Benelux region under brands such as Scottex®, Kleenex® and Page®. Each day, the facility makes 165 tonnes of paper and manufactures 1.7 million toilet paper rolls.
...more
---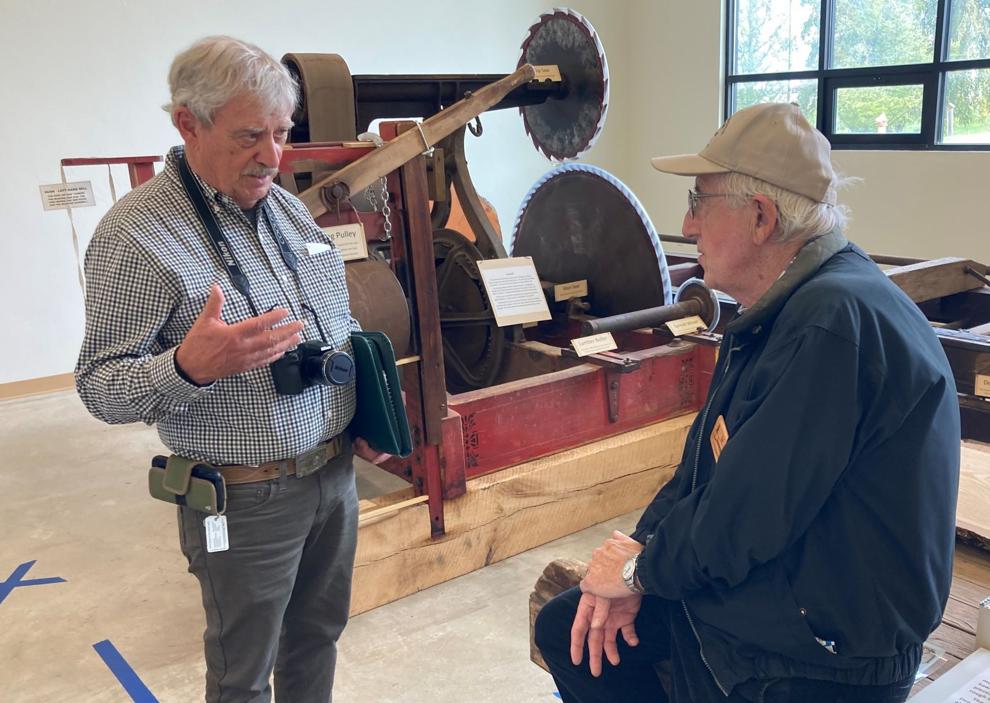 PESHTIGO—The lives lost in the Peshtigo Fire of 1871 were recalled through story after story at The Forest History Association of Wisconsin's 46th Annual Fall Conference held in Peshtigo Oct. 7-9.
But attendees also came away with a new respect for the trees destroyed in the blazes and saw the bright side in how fire management emerged after 1871.
"You know about the fire, but just to hear the impact of it becomes much more real than a sentence in a book," said Joe Hermolin of Antigo, who attended a tour of the Peshtigo Fire Museum Saturday as part of the conference. "I'm not a forester, but I'm interested."...
...more
---
Sponsors
Call 608.467.6025 For More Info
...more
---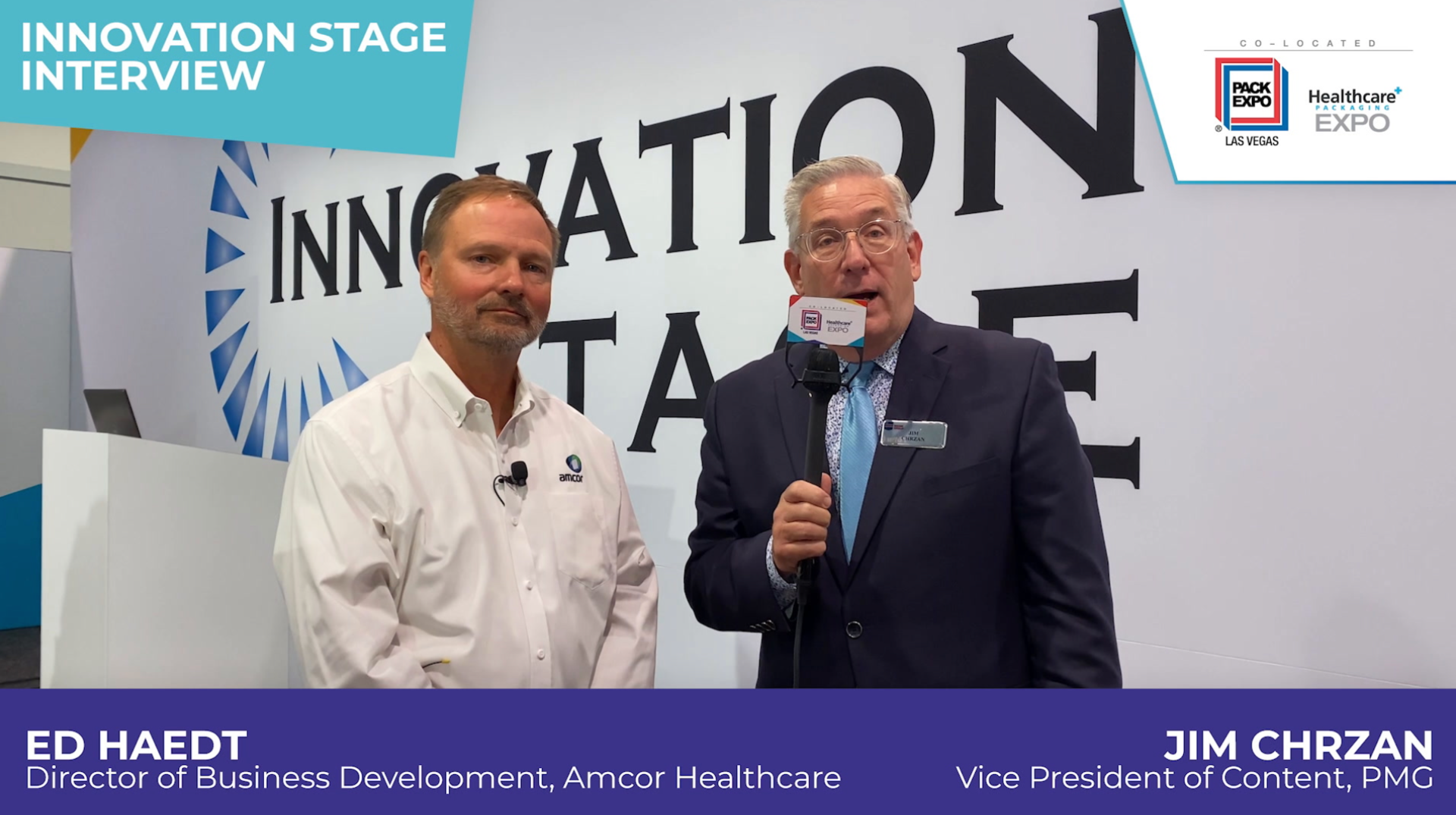 Five years in the making, Amcor Healthcare's new AmSky PE-based thermoform blister packaging is designed to meet the stringent requirements of highly specialized and regulated pharmaceutical packaging and reduces the pack's environmental footprint by 70%.
...more
---
11 oct, 2021 - Softwood fiber costs were generally higher worldwide in the 2Q/21 than in the previous quarter despite an increase in the supply of residuals from sawmills in Europe and North America. Practically all regions covered by the WRQ experienced q-o-q prices increases in the range of 1-5%. The major exception was British Columbia, where wood chip prices were up by almost 20% because of tighter fiber supply and higher NBSK pulp prices. Over the past year, softwood fiber costs have gone up worldwide between 5% and 20%, except for in the US and Germany, where wood chip prices have fallen substantially.
The higher softwood fiber prices resulted in a two-year high of over $92/odmt for the Softwood Fiber Price Index (SFPI) in the 2Q/21. However, with only a modest increase of the Hardwood Fiber Price Index (HFPI) by one percent q-o-q to $84.41/odmt, the discrepancy between the two indices rose to the widest margin since 2007....
...more
---
"We`re in the middle of a triple play: increasing shortages, extended order lead times, and ever rising prices. That`s not unusual by itself, but the fact that it`s happening everywhere is very unusual"
....
"We are still amazed by the labor market. We used to have 100 applicants for an opening. We are now seeing about 10, and often the applicant doesn`t show up for the interview," the survey quoted an unnamed company in the paper industry as saying.
A mountain of new orders and a restocking of inventories could keep manufacturers busy well into 2022, provided they can overcome material and labor shortages and widespread transportation bottlenecks...
...more
---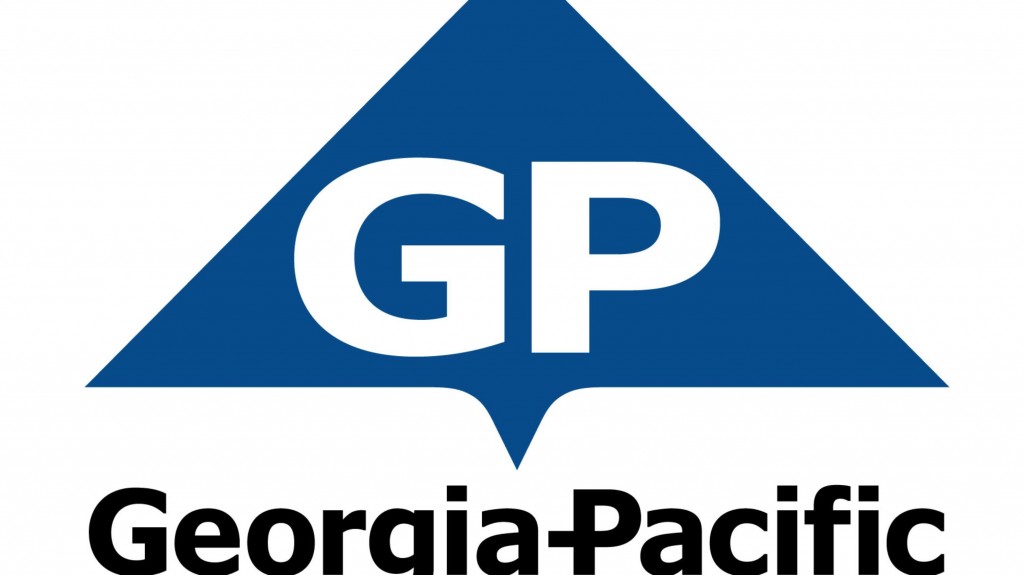 NEW YORK, Sept. 28, 2021 /PRNewswire/ -- The National Advertising Division (NAD) of BBB National Programs determined that Georgia-Pacific Consumer Products LP provided a reasonable basis for certain the environmental benefit claims referenced below for its Quilted Northern Ultra Soft & Strong Bathroom Tissue, including tree-planting claims, energy-efficient-manufacturing claims, real-life energy and water savings examples, and sustainability claims, and that all such claims were substantiated....
"3 trees planted for every tree used."
"Our plan is to plant 2 million new trees by the end of 2021."...
...more
---
Valmet will supply a complete tissue production line including stock preparation, automation system and a Focus rewinder to Arkhbum Tissue Group LLC. The new Advantage DCT 200 tissue line will be installed at the company's mill in Vorsino industrial park, Kaluga region in Russia. The start-up is planned for the first quarter of 2023.
The order is included in Valmet's orders received of the third quarter 2021. The value of the order will not be disclosed. However, a project of this size and scope is typically valued at around EUR 20-40 million.
The new tissue production line from Valmet is part of Arkhbum Tissue Group's development project aimed at reaching a total capacity of 210 thousand tons of high-quality tissue and towel products made from own pulp...
...more
---
1 oct, 2021 - Nine Dragons, Asia's largest manufacturer of recycled containerboard, has commissioned Voith to deliver five BlueLine OCC stock preparation lines and two wet end process (WEP) systems for its plants in Malaysia and other regions. The overseas order is a full line supplied by Voith, featuring elevated process consistency and energy-conserving technologies. The new systems will have a total production capacity of 2.5 million tons per year and are scheduled to start up in 2022 and 2023.
As one of the largest paper manufacturers in the world, Nine Dragons is leading the industry in sustainable papermaking. With the technologically advanced production lines, Nine Dragons is able to continuously produce competitive and sustainable products. Voith's OCC stock preparation portfolio is helping to reduce environmental impact and position the customer for strong sustainable growth. In 2020, five OCC lines were supplied by Voith and put into operation in China for Nine Dragons...
...more
---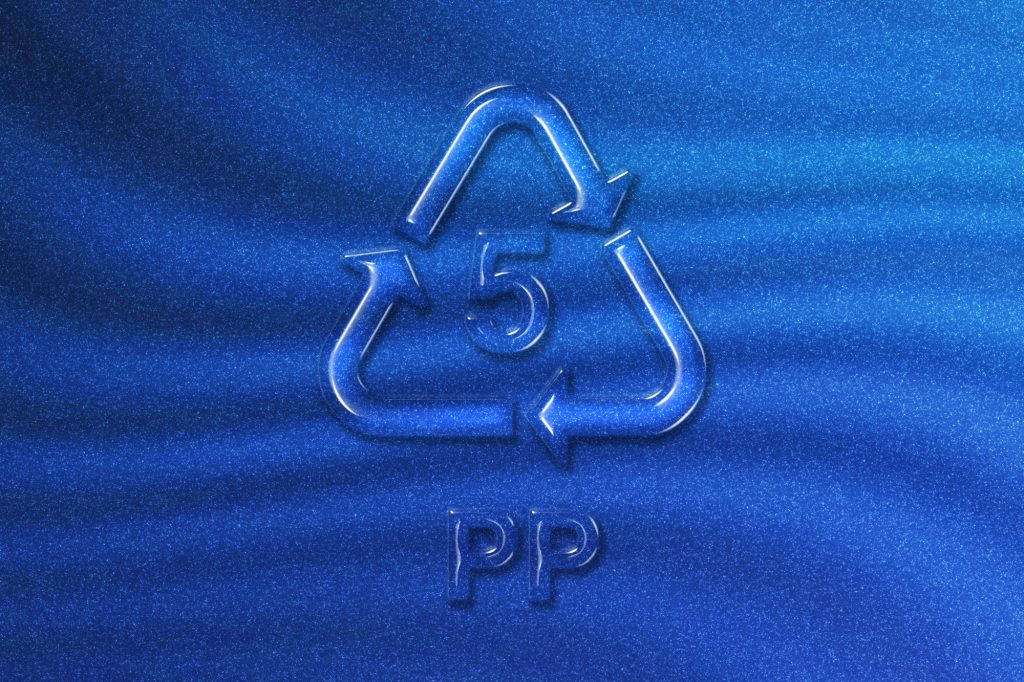 As California regulators gear up to write statewide guidelines for which products are "recyclable," analysts say the process – spurred by recent legislation – will have national impacts.
Senate Bill 343, signed by Gov. Gavin Newsom last week and supported by numerous environmental and waste advocacy groups, sets strict new rules on how products can be labeled for recyclability.
Supporters see a clear and simple rationale for the bill, which will prohibit the "chasing arrows" symbol on all but the most commonly recycled plastic packaging. It also sets strict guidelines for how packaging producers can label their products for recyclability.
"It shouldn't be a difficult concept: If it says 'recyclable,' that means we should be able to put it in the recycling bin," said Nick Lapis, director of advocacy for Californians Against Waste, in a statement....
...more
---
4 oct, 2021 - International Paper Company recently announced the completion of its previously announced separation and spin-off of its global printing papers business, now operating as Sylvamo Corporation (NYSE: SLVM). Each International Paper shareholder received one share of Sylvamo common stock for every eleven shares of International Paper common stock held on the record date. International Paper continues to own approximately 19.9% of the outstanding shares of Sylvamo common stock.
...more
---
Ecoriginals Diapers Ninety Percent Plant-Based and Up to Forty Percent More Absorbent than Standard Disposable Diapers; Sizes Range from Newborn to Junior Training Pants
LOS ANGELES, Sept. 23, 2021 /PRNewswire/ -- Loved by green-minded parents in Australia and New Zealand for the past decade, Ecoriginals, the world`s first and only plastic-neutral diapers and wipes company, today announced that its eco-friendly products are now available in the United States. Ecoriginals` diapers are ninety percent plant-based and up to forty percent more absorbent than standard disposable diapers. The mix-and-match packs of diapers are now available in ten sizes ranging from Newborn (up to 5 lbs) to Junior Training Pants (40 lbs+)....
And as an incentive to get families in the
USA
experiencing these amazing green alternative diapers and wipes, Ecoriginals is providing a
Free Trial Pack
to customers, available on its website....
...more
---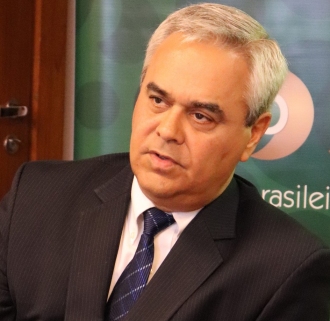 Oct. 7, 2021 - With R$ 35.5 billion (approx. US$6.439 billion) in investments planned for the country through 2023, the forest-based sector (which includes pulp and paper producers and manufacturers of floors and wood panels) is currently one of the major generators of new jobs in Brazilian agribusiness. Right now there are 4,000 permanent job posts available in more than a dozen states for professionals with different levels of training, as well as approximately 30,000 temporary jobs created to construct new factories and carry out expansion projects.
These figures were collected by the Brazilian Tree Industry (Ibá), the entity that represents the sector, along with companies like Bracell, CMPC, Eldorado, International Paper, Klabin, Oji, Suzano, and WestRock. And they are significant, especially if we consider the impact of the coronavirus pandemic on the domestic economy and high unemployment in Brazil, which reached 14.1%....
...more
---
The nonwoven geotextiles market is expected to reach $6.91 billion by 2025, according to a new report by Grand View Research, Inc. It is anticipated to expand at a CAGR of 6.7% during the forecast period. Favorable government policies for the use and development of geotextiles is expected to boost product demand.
China is anticipated to contribute majorly to the demand for geotextiles owing to its increasing penetration in the construction of new roads and drainage systems. In addition, the Chinese government has invested a large number of resources in infrastructure development, wherein major investments were made in the construction of highways and railways.
Geotextiles are used to control erosion owing to their reinforcement characteristics. In addition, the product aids in holding the soil particles together and also promotes vegetation growth, which reduces erosion in the long run...
...more
---

Wisconsin Paper Council
Publisher

Ken Harwood

Wisconsin Paper News is a weekly newsletter and website featuring positive stories from Wisconsin`s Paper industry.

Our goal is to remind the decision makers in Wisconsin of the importance of our industry both historically and more importantly into the future. Wisconsin Paper News will be sent to 2,000 Elected Officials and staff, Press Outlets, and Industry leaders each week. It is free to subscribe.
The Wisconsin Paper Council (WPC) is the premier trade association which advocates for Wisconsin's paper, pulp and forestry industries before state and federal elected officials and regulators. The WPC also works to educate the general public and the media about the importance of paper, pulp and forestry production in Wisconsin and throughout the Midwest.

Ken began his career with Kimberly-Clark, consulted with dozens of Fox Valley Companies and eventually became Mayor of Neenah Wisconsin before heading to Madison where he continues to advocate for Wisconsin businesses and communities. He is a journalist, cheerleader, and proponent for the companies that made Wisconsin what it is today.

...more
Wisconsin & "Paper Mills" OR Pulp OR Converting OR "Paper Recycling" OR "Forest" OR "paper Manufacturing".
Start Week: 39 - Query String:SELECT * FROM paper WHERE `issue` > 39 and volume = 9 OR `issue` > 90 ORDER BY sortorder